Modern Living Solutions by Greystar
Thought Leadership
June 21, 2023
Introducing Modern Living Solutions by Greystar

Greystar's Modern Living Solutions business is focused on addressing the chronic undersupply of housing by delivering design-conscious and cost-effective modular apartments while combining development, construction, and modular manufacturing in a vertically integrated business.
Manufacturing the modules in a factory-controlled environment means that projects can be delivered up to 50 percent faster than traditional construction with less external risk presented by factors including weather, labor shortages, or on-site safety concerns. With sustainable designs, efficient usage of materials, and speed of construction, MLS units will have a smaller carbon footprint than traditionally built projects. Through a one-of-a-kind process, roughly 80 percent less waste will be produced compared to traditional builds.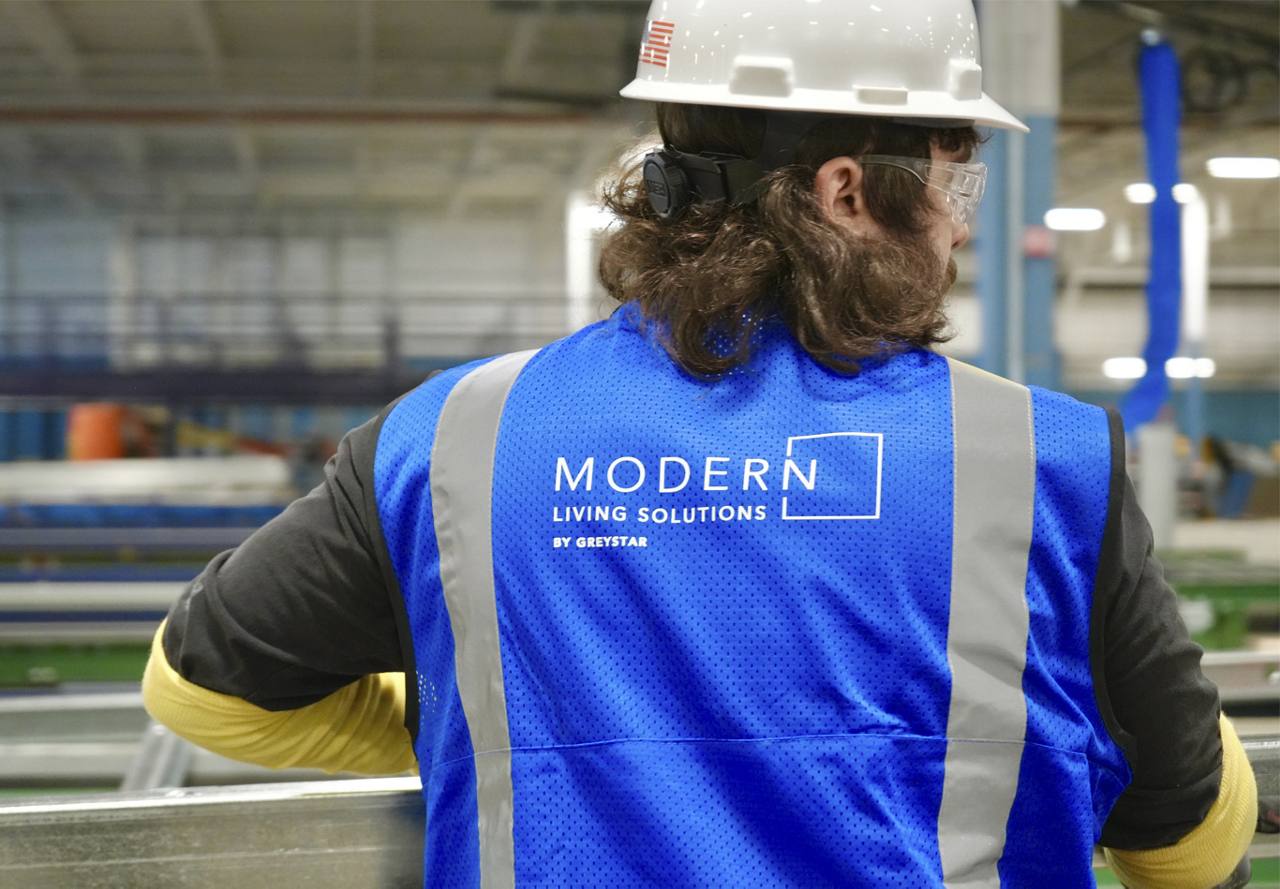 Launching the Modern Living Solutions Factory in Knox, PA

This past April, Greystar proudly launched the MLS flagship manufacturing facility for our modular construction business, Modern Living Solutions ("MLS"), focusing on attainable and sustainable housing. Several Greystar executives and team members traveled to western Pennsylvania to partake in the ribbon-cutting ceremony in Knox where MLS will be hiring 140 full-time employees to execute the ramp-up and operations of the modular factory.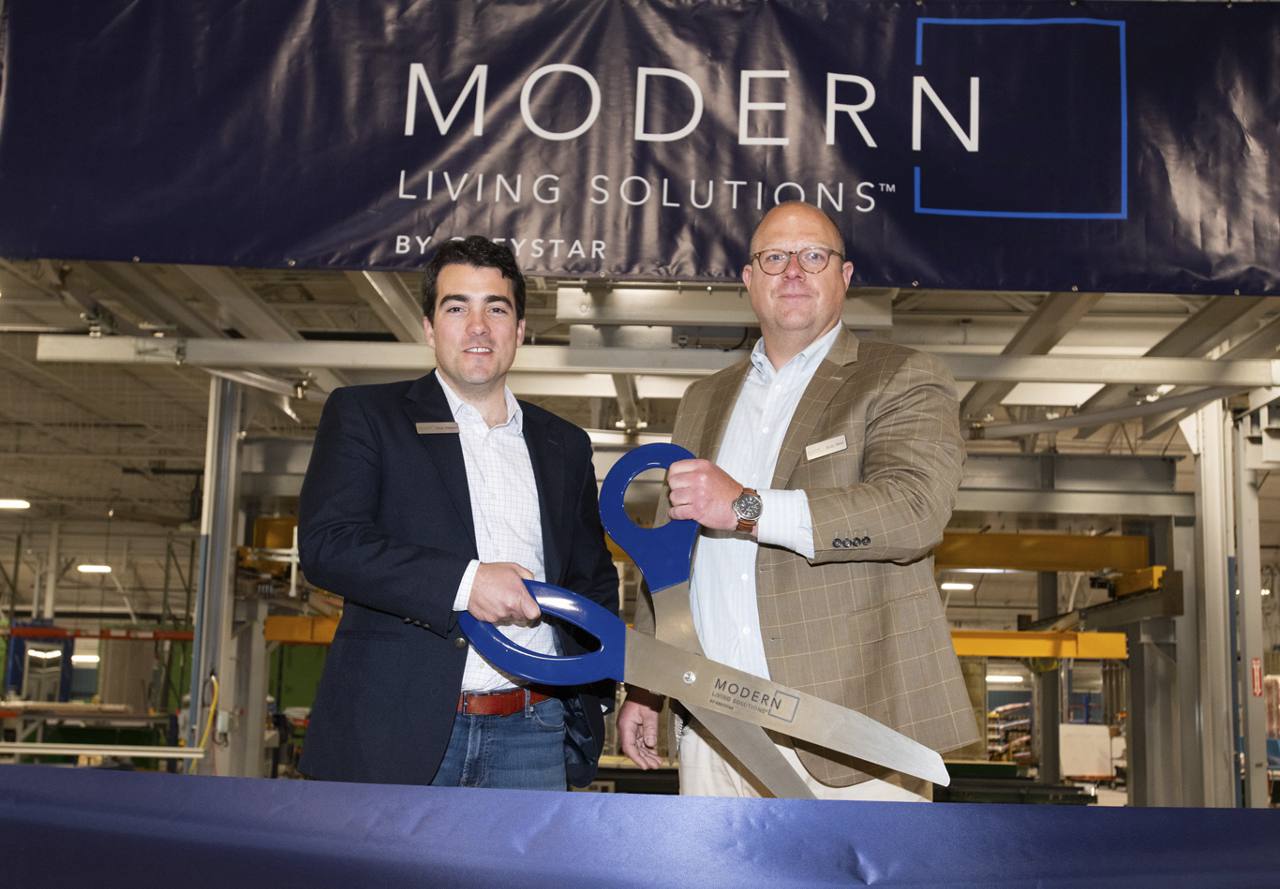 Implementing MLS Build & Design

The units currently produced at the Knox plant will go to MLS' first project, Ltd. Spring Run in Coraopolis, PA, made up of 312 units across seven buildings. In an interview with the Clarion News, Rick Weston, Senior Director of Modern Living Solutions, commented on the structure of MLS buildings, saying, "Once the building is finished, it looks like a standard apartment with very few identifiers that would say these are built modularly. And what the tenant ends up with is a high-end living experience."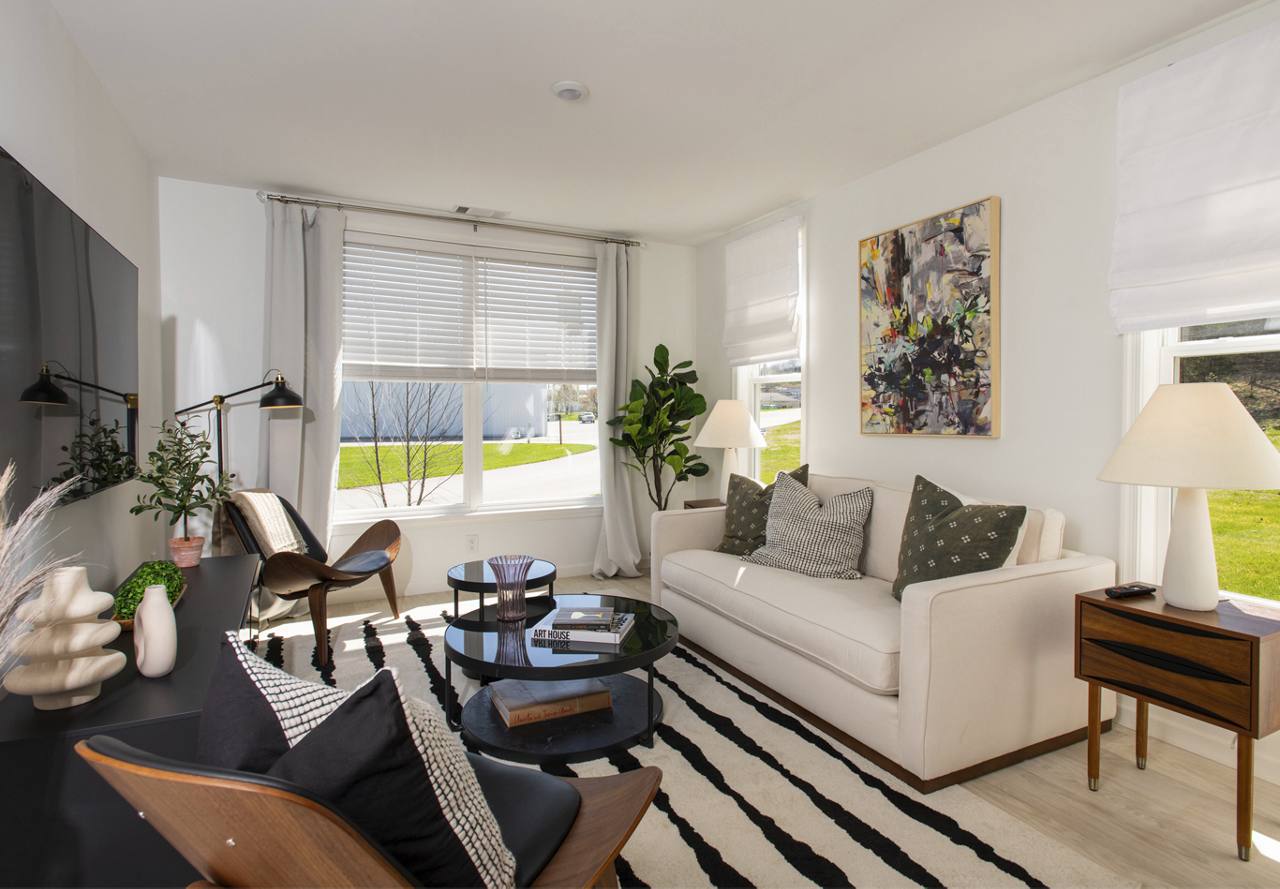 "Our number one complaint in apartments is sound, and so what we're able to do is truncate that by both the wall design that's unique with a modular, but also with a separated floor/ceiling assembly, so that impact sound you get from high heels or kids playing is all mitigated within the design."

- Andy Mest, Managing Director of Modern Living Solutions
The MLS corporate office is located in Baltimore, MD, and as mentioned, the first factory is located in Knox, PA. Initially, the factory will serve the Mid-Atlantic region, particularly 30 to 45 minutes outside major metropolitan areas like Pittsburgh, PA, and Baltimore, MD. The intention is to address the housing scarcity faced by essential workers residing in these regions.

Learn more about how MLS is revolutionizing attainable housing.
The information presented on or through this Website is made available solely for general information purposes. We do not warrant the accuracy, completeness, or usefulness of this information. Any reliance you place on such information is strictly at your own risk. We disclaim all liability and responsibility arising from any reliance placed on such materials by you or any other visitor to this Website, or by anyone who may be informed of any of its contents. Any reference to amenities, services, rules, policies, or procedures at a Greystar apartment community is general in nature, and each Greystar apartment community may have amenities, services, rules, policies, and procedures that differ from those referenced on this Website. Please consult with your Greystar apartment community for the exact amenities, services, rules, policies, or procedures applicable.

This Website may include content provided by third parties, including materials provided by other users, bloggers, and third-party licensors, syndicators, aggregators, and/or reporting services. All statements and/or opinions expressed in these materials, and all articles and responses to questions and other content, other than the content provided by Greystar, are solely the opinions and the responsibility of the person or entity providing those materials. These materials do not necessarily reflect the opinion of Greystar. We are not responsible, or liable to you or any third party, for the content or accuracy of any materials provided by any third parties.